Kowloon Park
on Nathan Road
One of the largest parks in the city part of Hong Kong is Kowloon park which runs parallel to the west of a long stretch of Nathan Road from where the Kowloon Mosque is sited at the south to where the TST Police Station is located at the north, incidentally occupying the site of the old pre 1984 Mosque. The park is sited in what used to be a British Army barracks the park is hilly with wide paved paths and steps leading to different sections.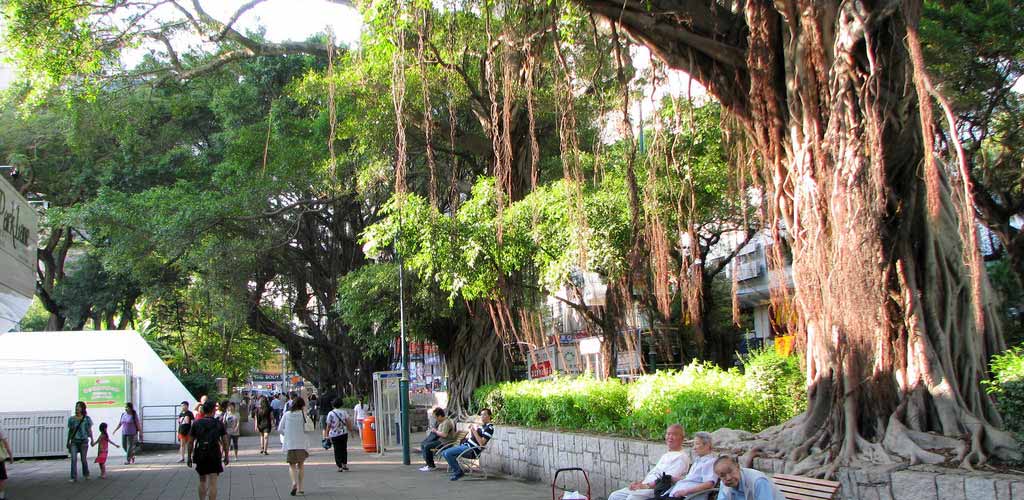 There are no open grassy areas however you may find that the sculpture garden and the bird lake nice places to take a leisurely stroll away from the cars and traffic of Nathan Road.
A small aviary next to the bird lake needs some steps climbed to reach it, and is sometimes closed due to concerns about Avian Flu.
At the north end there are nice outdoor play facilities for children including a little castle tower and some climbing frames. It is possible from this end to also cross via bridge over the road to China HK City, a large commercial development with ferry pier where you can catch boats into China.