Hotels
on Nathan Road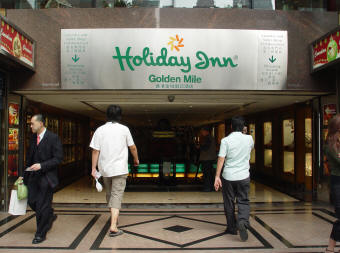 As one of the major tourist destinations in Hong Kong Nathan Road has a large number of hotels both on the road and in the immediate area. They range from the small and basic to 5 star hotels of international quality.
By Comfort/Star rating
If you are choosing your hotels by comfort, you can check out the choices here by the traditional star-rating of hotels. There are 5-star to budget hotels at side streets but still near to lots of facilities.
Boutique Hotels
If you are looking for something different, there are boutique hotels near some hip and trendy bars and restaurants.
Kids Friendly Hotels
Got kids? Why not choose a hotel that is closer to entertainment and facilities suitable for kids instead of finding one with a so-called "kids' club"? Check out this article for some options.
For Shopaholics
Business Travellers
Good for Sightseeing
kids-friendly-hotels
hotels-for-business-travellers
hotels-for-shopping
nathan-road-boutique-hotels
hotels-for-sightseeing
Major hotels include:
B P International
Casa Hotel
Dorsett Seaview Hotel
Eaton Hotel Hong Kong
Empire Hotel Kowloon Tsim Sha Tsui
Gateway, Marco Polo Hotel
Guangdong Hotel
Harbour Grand Kowloon
Harbour Plaza 8 Degrees
Holiday Inn Golden Mile
Hotel MK
Hotel Panorama By Rhombus
Hyatt Regency Hong Kong, Tsim Sha Tsui
Imperial Hotel
InterContinental Grand Stanford Hong Kong
InterContinental Hong Kong
Kowloon Hotel
Marco Polo Hongkong Hotel
Novotel Nathan Road Kowloon Hong Kong
Prince, Marco Polo Hotel
Ramada Kowloon
Regal Kowloon Hotel
Rent-a-Room Hong Kong
Sheraton Hong Kong Hotel & Towers
The Langham, Hong Kong
The Luxe Manor
The Mira Hong Kong
The Royal Garden
And of course not strictly on Nathan Road itself, but right at the end it side is on the road and can't be missed:
The Peninsula Hotel
Hullett House at 1881 Heritage
Hotels within easy distance of Nathan Road