Royal Plaza Hotel
on Nathan Road
Royal Plaza Hotel is perfect for those who enjoy living around a real local environment and still very convenient to get around. The hotel is right next to the MongKok East underground station and MongKok station (a different line) is also in walking distance.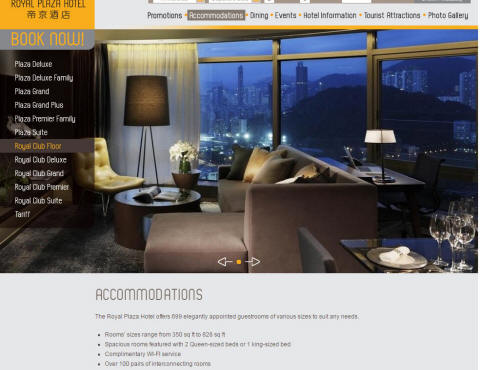 Royal Plaza Hotel in fact is situated near to Fa Yuen Street where the locals buy all sorts of daily necessities at very good price.
Flower Market, Bird Market, Goldfish market, Snicker Street and Ladies Market are all in walking distance.
Dinner buffet in this hotel is very popular. Make sure you reserve a table if you plan to dine there.
Transportation:
1) Airport shuttle: costs HK$160 per person per trip and takes 1 hour 15 minutes.
2) Airport Express and MTR: Airport Express costs HK$90 from airport to Kowloon station and MTR underground train costs $6.5 from Kowloon station to Mongkok East station. The whole journey takes about 50 minutes.
Website: www.royalplaza.com.hk